The Swedish Red Cross White Bus operation was the largest rescue action  in Nazi-occupied territories during World War II.   Volunteers carried out one of the greatest humanitarian operations of all time, and gave new hope to countless families.
Inspired by the ordinary heroes who created a life-changing outcome for thousands of humans in need, we offer unique character-building learning experiences.
Swedish Red Cross's report on the White Buses summarizes the research on the rescue operation in the Red Cross archives and other sources.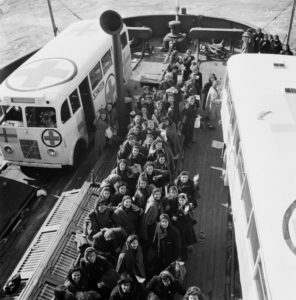 e Swedish Red Cross rescue action with the White Buses to Germany in the last phase of the Second World War has...
Read More